Pavement Engineering
Our civil engineers and consultants—specialists in pavement science—physically inspect each project site and conduct pavement analysis to ensure a sound ROI. This analysis includes taking detailed notes on drainage conditions, existing elevations and damage to the asphalt and concrete pavements.
Rabine Pavement Management (RPM)
Rabine Paving Management (RPM) is a unique, 4-step process that goes beyond the pavement analysis conducted for every project. Via RPM, we provide preferred customers with an accurate assessment of all current and future pavement needs, covering everything from the new construction of roads, parking lots and sidewalks to maintenance such as patching, sealcoating and striping.
The RPM process includes:
1. Analysis by Certified Pavement Engineers
Our highly trained IDOT and Superpave certified engineering staff performs an in-depth analysis of your existing pavement and drainage conditions and provides a detailed report. When buying or selling a property, our engineering experts are there to assist with the assessment of the condition of facilities.
2. Needs Assessment
Through our due diligence process, we identify and help you prioritize your long term pavement construction, maintenance, replacement and repair needs. On request, our engineers can provide life cycle comparisons and environmental impact analysis for any pavement needs.
3. Specifications Development
In order to ensure your complete understanding of the work to be performed, we provide clearly defined specifications that map out the effort required.
4. Budget Development
Based on the needs and specifications identified, we create detailed budget for up to a five year horizon. Such financial planning helps you anticipate and manage future pavement construction and pavement maintenance costs with a long-term view.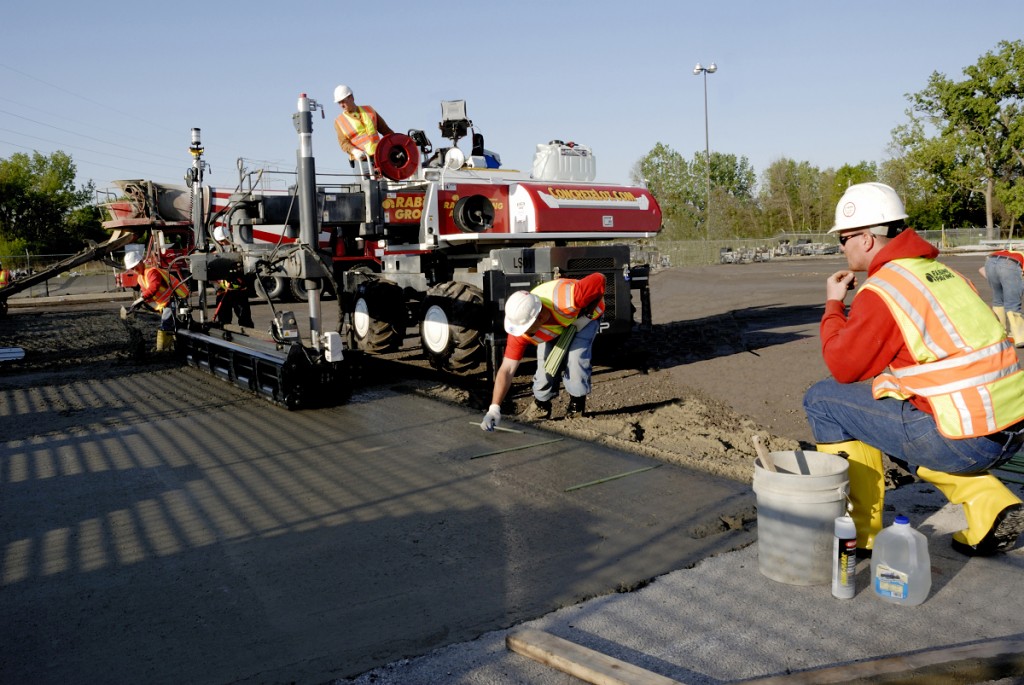 Results
RPM can serve as an effective tool in real estate negotiations. Recently, a Rabine Group customer was negotiating to purchase a large piece of commercial property. Rabine Group engineers assessed the condition of the parking lot, pathways and other pavement surfaces. The customer used the detailed analysis, due diligence and five-year budget detailed in the RPM report to negotiate a $2,000,000 reduction in the purchase price of the property.