Pipeline Televising
Before your project begins, it is often advisable to conduct an inspection of the surrounding sewer systems and underground detention systems to avoid future maintenance, repair and other issues. It is far more difficult to address such issues after construction is complete.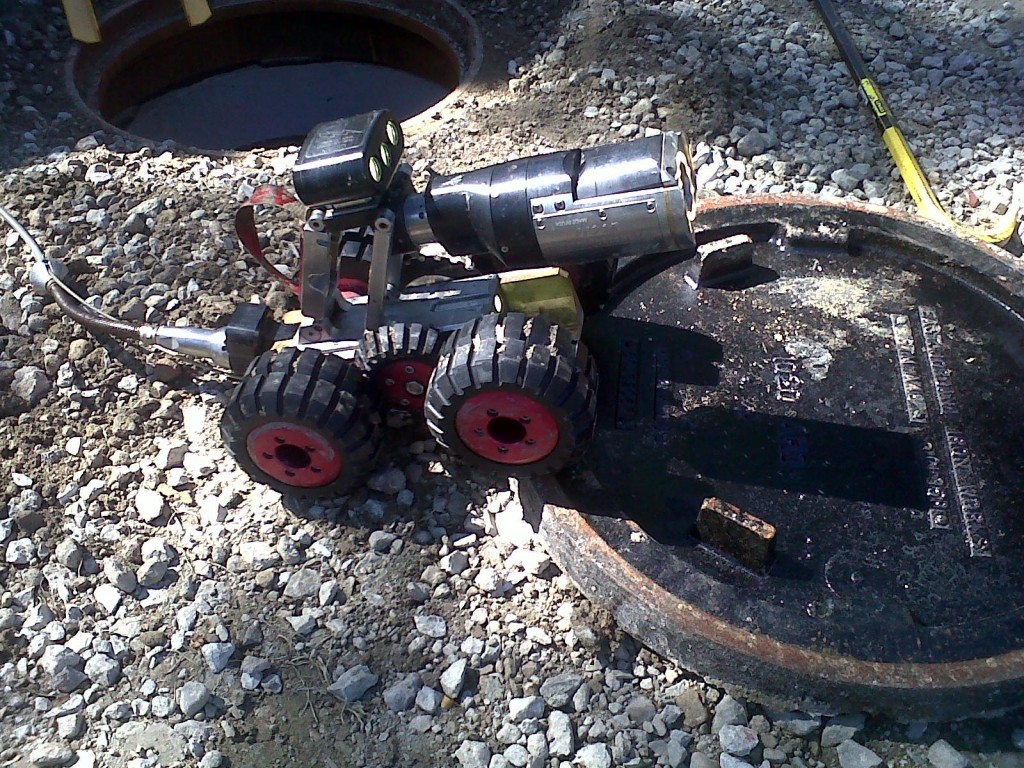 PipeView (a Rabine Group business) provides reliable and accurate pipeline televising and pre-construction recording services.
We work with contractors, municipalities, facility managers and pipe manufacturers to inspect and diagnose sewer systems. PipeView's TV vehicles can turn and maneuver inside sewers and underground detention systems. This allows otherwise impossible areas to be viewed without direct access. Our advanced technology allows us to tackle the most challenging underground systems.
We work in all types, sizes, and conditions of pipe. PipeView's cameras can operate in ductile iron, concrete, HDPE, and any other material; can record inside pipes as small as 4 inches in diameter; and can operate in mud, gravel and underwater. If needed, we jet and vacuum systems in order to gain access.
Once the inspection is complete, PipeView provides professional documentation of findings overseen by a licensed civil engineer, as well as recordings with audio commentary on a DVD or electronic hard drive, plus maps and field sheets Our professional experience enables us to properly diagnose and solve issues.
Find out how our pipeline televising services can help you. Go to www.pipeviewamerica.com.